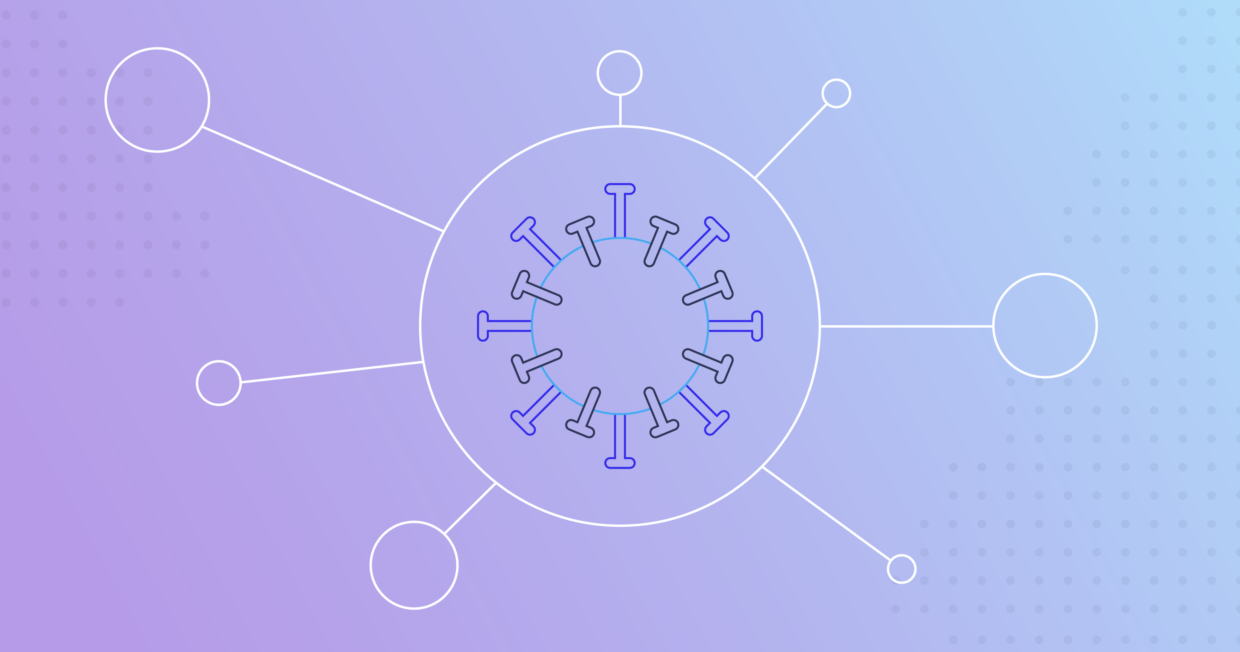 For most shoppers, the holiday season brings to mind long lines and early morning hunting for great deals and the perfect gifts for friends and family. But for retailers, it presents an opportunity for growth within their physical environments, as the volume of both regular and first-time shoppers can increase market share during a holiday season that's projected to grow by 4.1 percent, according to the National Retail Federation.
With the heightened holiday shopping season comes equally heightened customer expectations. In the last decade, the growth of omnichannel has placed even greater pressure on brick-and-mortar retailers to create seamless experiences across their web and physical presences. Customers have grown to expect integration at a higher level during the holiday season.
In this article, we'll look at how consumer delivery expectations in ecommerce are changing, the benefits and challenges of these expectations for retailers, and some ways retailers can manage these. For more information on the impact of shipping on customer conversion, satisfaction, download the research guide from our friends at ShipStation, Last Touch, Lasting Impact.
So how can physical retailers meet the expected increases in shopper expectations and sales volume this holiday season? Ultimately, it comes down to how well retailers keep up with today's consumer. This includes understanding how they prefer to shop, what motivates them to buy, and what retail and marketing experiences have the most impact during the busy holiday season.
Online Shopping and Shipping Preferences
Even though online shopping continues to outpace projected growth, consumers have become more forgiving in a couple of areas that also tend to increase with ecommerce growth. In 2020, online shoppers were willing to wait longer for shipments and they were also willing to pay more for express shipments. However, with this more forgiving nature, your customers also expect greater clarity into shipping and supply chain delays. This is why effective and empathetic communication can be the difference between a bad review and a new long-term customer
Another reason behind the change in consumer delivery expectations is because of COVID-19. As more and more people stay home, they're increasingly shopping online to get what they would normally get in store. Research shows that in 2020 online shoppers were willing to wait longer for shipment and they were also willing to pay more for express shipment.
33% increase in online shopping this year.
64% said that a majority of their online shopping is due to COVID-19.
Shipping Speed and Cost Are Still Important
While customers are willing to wait longer for their orders, they do still shop around for the best deals and quickest shipping options. Be mindful that customers are increasingly shopping around for rates even as their expectations have become more forgiving.
37% of consumers agree that shipping speed influences their purchasing decisions more than it did a year ago.
39% are more concerned about shipping costs than they were a year ago.
47% of consumers are more likely to pay for express shipping now than they were pre-COVID. This is up from 31% last year.
66% of respondents, however, also expect merchants to offer a slower, free shipping option.
As we've gone over earlier, there are a variety of customer expectations around shipping costs and estimated delivery times. Instead of a one-size-fits-all approach or inundating your customers with too many shipping options, offer two or three shipping options. Here are a couple options:
Free shipping is obviously preferred. But it is expensive. Unless you are shipping USPS First Class Mail for small packages, free shipping can hurt your profit margins. Offering free shipping with a cost-effective order minimum threshold is the most common approach businesses take.
Unless you sell items greatly varying in size and weight, domestic shipments don't usually fluctuate too much from shipment to shipment. Providing a flat rate — for instance, "$5 shipping on any domestic order" — could help you provide affordable options without cutting into your profit.
Consumer Expectations Around Returns
Returns have become trickier than ever before during the COVID-19 pandemic. As shopping in brick-and-mortar stores has dropped, returns have become even less common. In fact, many stores are temporarily halting returns due to fears of spreading COVID-19.
However, many online retailers still accept returned merchandise and consumers expect them to. And while consumers have largely decreased return volume, online retailers are going to face the brunt of returned merchandise.
The Importance of Offering Hassle-Free Returns
54% say a retailer's overall return policy is a major consideration when purchasing online.
33% say return cost is an important factor when buying online.
89% think merchants should offer a free returns option. This is down from 94% last year.
Make returns easy. Returns are a zero-sum game for both customers and merchants. However, mastering returns can increase customer satisfaction and contribute to long-term customer loyalty. Instead of requiring customers to call into a support line or wait around for you to send an email with next steps, allow customers to initiate returns in the same way that orders are placed. Make the process easier by offering automated returns through return portals on your website or including pay-on-use return labels with the outgoing package.
Incorporating features like these into your business model can help you stand out. It elevates you above other cookie-cutter online businesses and creates a connection with your customers even if you never directly communicate with them.
Making strides to replicate the brick-and-mortar experience can be your key to growing your customer base. Marketing campaigns can be much more costly and yield similar customer satisfaction. However, it may not create the same level of customer satisfaction that leads to long-term customer retention.
Keep Your Customers Happy with Better Deliveries
The ecommerce retail space is now well established and more customers are finding it increasingly convenient to shop online. That means consumer delivery expectations for faster shipping at no extra costs, along with the need for delivery flexibility, will only continue to grow.
By taking the above proactive steps to enhance consumer delivery expectations, you'll be able to effectively manage customer expectations and keep them happy.
At ShipEngine, we are shipping experts so that you don't have to be. Whether you're launching an ecommerce business or operating an existing one, ShipEngine can help you solve shipping. Get your free API key and start exploring today.