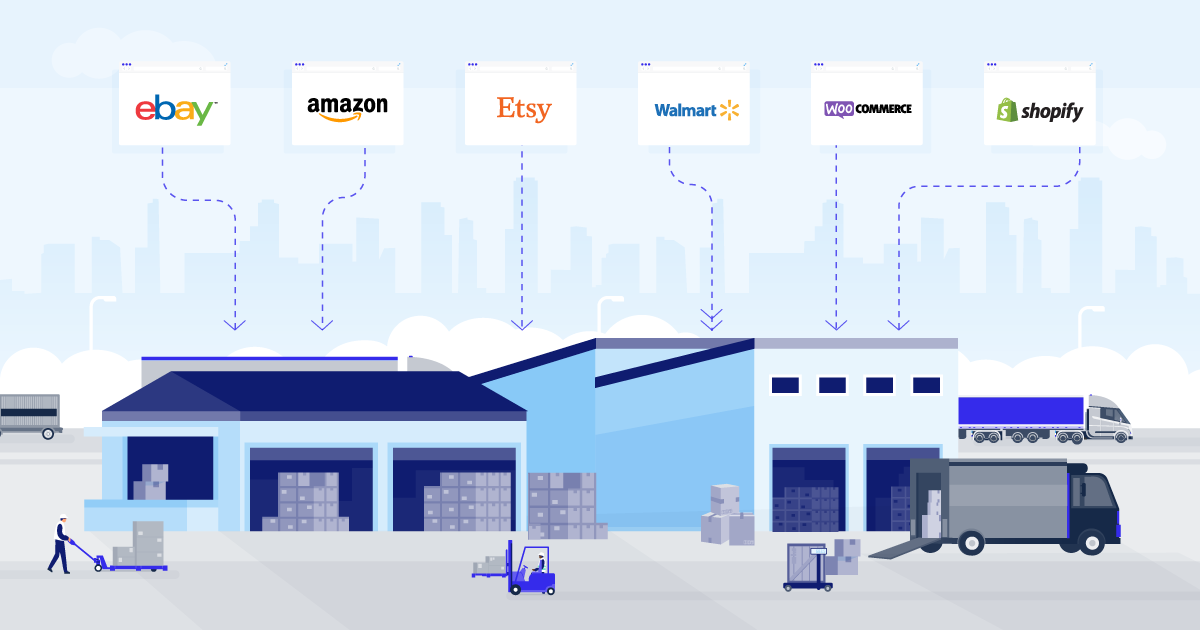 When you needed a product in the 20th century, you went to the store. The rise of the middle class in post-war America created a bloc of consumers with more disposable income than ever before. Strip malls, shopping malls and retail complexes sprouted up in cities and suburbs to sell goods to this new mass of buyers.
But, by the late 20th century, a new way to buy products emerged from the internet. Ecommerce was more of a curiosity than a widespread trend in the 1990s and early 2000s. But, today, it's grown into the dominant way that consumers connect with the goods and products they want and need.
Black Friday was once marked by hordes lined up in front of big-box stores and other retailers to get their hands on deeply discounted merchandise. In 2021, whether due to COVID-19 or the accelerating adoption of online shopping, more consumers chose to shop online on Black Friday than chose to shop in-person.
This widespread shift to online shopping has created a new ecommerce ecosystem, and it's heightened the importance of an essential ecommerce activity — importing orders. Continue reading to learn more about the importance of order management and finding an effective solution for importing orders. If you'd like to talk to one of our experts about your order management needs, you can always contact us.
Meet the New Ecommerce Ecosystem
An entirely new ecosystem has grown up around ecommerce as more and more consumers choose to shop from the comforts of their own homes. This new ecosystem includes an array of marketplaces and selling channels where brands can connect with buyers. As noted above, these new marketplaces and selling channels have elevated the importance of order management.
If you're a brand, how will you import orders from multiple marketplaces for fulfillment?
If you're a 3PL or warehouse operation, how will you import your clients' orders?
If you're a WMS or ecommerce platform, how will you import your users' orders?
The importance of order management will only grow in the coming years. A new report suggests that ecommerce marketplaces will experience 15% annual growth and match direct ecommerce volume by 2025.
If you're not selling through ecommerce marketplaces in 2022 and beyond, you won't maximize your brand.
And if you don't find a solution for importing orders, you won't be able to effectively sell through ecommerce marketplaces.
The good news is that solutions to these problems already exist. Many ecommerce brands, 3PLs, warehouses, WMSs, and other ecommerce platforms are using these order importing solutions to scale rapidly in a world that's surging toward ecommerce.
The Rise of Selling Channels
Ecommerce marketplaces are nothing new. eBay has been around since 1995. Amazon launched in 1994 and opened to third-party sellers in 2000.
Amazon and eBay remain the top online marketplaces worldwide in 2022, but they are joined by a wide range of other marketplaces where brands can sell their products. In fact, some traditional brick-and-mortar brands have added third-party selling to their ecommerce websites — brands like Walmart and Target.
And one of the fastest-growing ecommerce marketplaces isn't a retail behemoth. Etsy, a marketplace "where people come together to make, sell, buy, and collect unique items," grew its gross merchandise value by an estimated 39% in 2021 (according to a new report). By comparison, Amazon grew its GMV by an estimated 29.2% last year.
Forward-thinking retailers are finding as many relevant marketplaces as possible to sell their products — Amazon, Walmart, Target, Etsy, eBay and others. Each new selling channel is a new audience for brands to engage. As brands add more marketplaces, their ability to scale and grow maximizes.
Of course, fulfillment is always a challenge in the ecommerce space. Orders are exciting, no doubt, but how does a brand create a fulfillment process that connects a consumer with a product as efficiently and affordably as possible?
It would be highly inefficient for a brand to visit all of its selling channels each day to download orders. It would be equally as inefficient for brands to then upload those orders to their shipping platforms. These activities should and can be automated so that ecommerce brands using multiple selling channels spend less time importing/fulfilling orders and more time growing their businesses.
Finding the Right Order Management Tool
The solutions you need to import orders and streamline fulfillment already exist. The real question is this: How do you identify the right order management tool for your business? When considering different solutions for importing ecommerce orders, look for the following 4 things:
1. Plentiful Order Sources
You will obviously want to find an order management solution that includes as many marketplaces and order sources as possible. You'll want full coverage of all your existing selling channels, and you'll also want full coverage of any selling channels that you could conceivably move into in the future. An order management tool will not help streamline your business unless it includes all of your order sources.
2. The Right Price, Features & Functionality
Different order management tools will offer different prices, features and functionality. Some ecommerce businesses operate on thin margins, and they don't have money to give away through order importing fees. Also, different order management tools will offer different features and functionality. Be sure to talk to representatives from each possible order management tool, and take advantage of demos to ensure that your ultimate selection meets your company's unique needs. For example, make sure your order management platform can split-ship a sales order.
3. Platform & Marketplace Agnostic
This one's a little bit tricky, but some 3PLs and WMSs find that their order management tools have been acquired by a competitor. Naturally, no business in the ecommerce space will want to use a product that's owned and managed by one of its competitors. It's best to find a tool for importing orders that is platform- and marketplace-agnostic so that you can import orders with confidence for years to come.
4. Ease of Onboarding/Use/Integration
Finally, search for the order management solution that is easy to onboard, use and/or integrate. You don't want to import orders using a technology that takes months to implement and that requires a full-time employee to maintain. After all, order management tools are meant to make the lives of online sellers, ecommerce platforms, warehouse operations and others easier rather than harder.
The Benefits of Streamlined Order Management & Importing
What do brands, 3PLs, WMSs and other ecommerce platforms get from high-quality order management tools? The benefits include:
Stronger Inventory Management: During the 2021 holiday season, Americans spent $204.5 billion on ecommerce — despite getting 6 billion out-of-stock messages. Effective order management across channels helps you better manage inventory and reduce post-purchase out-of-stock messages.
Fewer Mistakes: Automated order importing reduces the number of mistakes made in your fulfillment process. Any time an ecommerce company can eliminate manual intervention (like reconciling orders from various marketplaces), operations run more efficiently and customers enjoy a better experience.
More Time: Automation eliminates mistakes — and it also gives you time back. Your team can spend less time thinking about order management and more time thinking about customer service and growth.
Greater Transparency: Enjoy transparency across your online presence when you automate order imports. You can also configure alerts for your customers that give them transparency into where their products are located and when they will arrive.
Natural Growth: The ultimate benefit of automating order management is that your ecommerce business can grow naturally. No longer will your team spin its wheels trying to keep tabs on orders. You can reallocate that time toward high-value activities.
Meet ShipEngine's Order Management Tool
ShipEngine users can import orders from more than 20 marketplaces and other order sources. We consistently add new marketplaces and order sources to our platform so that ShipEngine can be a comprehensive solution for brands, 3PLs, WMSs and other ecommerce platforms. With ShipEngine, you can:
Pull orders into a single dashboard. You don't have to visit all of your selling channels to keep tabs on orders. Everything can be available in a single view.
Use webhooks to push new orders. When new orders are ready for shipments, configured webhooks allow you to push those new orders automatically.
Get shipment status notifications. You can also configure shipment status notifications, which create transparency for your business and for its clients, customers and/or users.
Create single or bulk shipments. When you have no connection, you can manually create single or bulk shipments to keep your business moving forward.
As an added benefit, importing orders using ShipEngine is absolutely free when it leads to the generation of a shipping label through ShipEngine and one of its 100-plus carriers. Scale your business and grow like you've always imagined when importing orders with ShipEngine.
Start Your Free Trial Today
Ready to get started with ShipEngine? You can start a free trial and explore order management and importing orders from your various selling channels. Have questions about importing orders or ShipEngine in general? Our team is here to help. Contact us to schedule time to chat with a shipping and ecommerce expert.